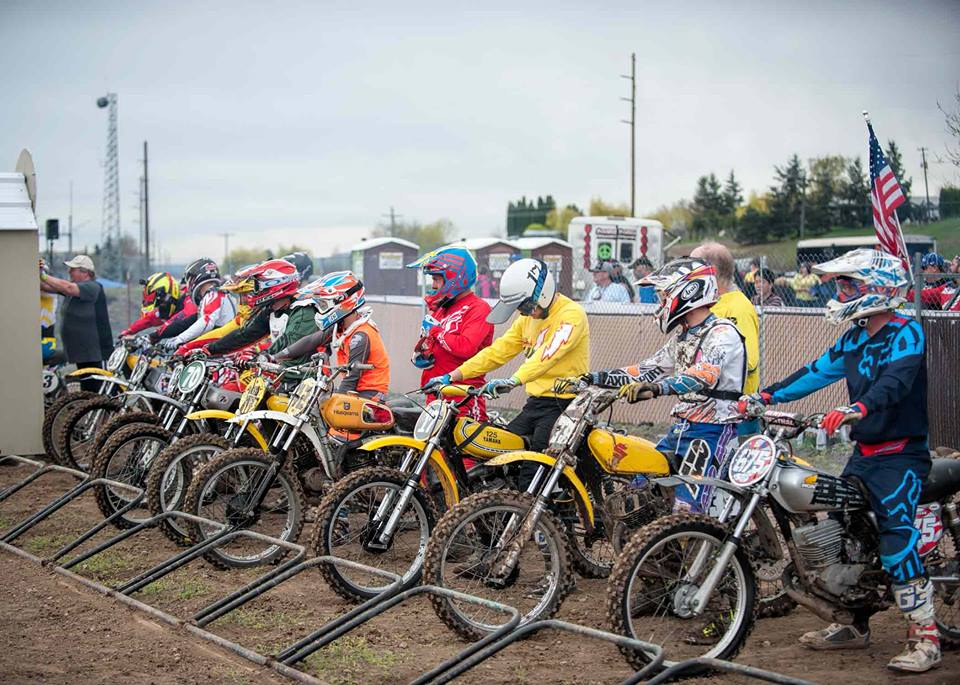 Vintage and newer race classes up to 1996 bikes with most divided by bike size, rider age, and ability.
Bikes after 1996 will be limited to 2 – stroke only Rev III classes. There will be classes for men, women, and children.
Friday evening camping free
Gate fee: Riders and Spectators 9 and older $5.
Gates open at 7:00 am
Sign up 7:30-8:30 am
Riders meeting 8:30 am
Practice 9:00am Race 10:00 am
Race Entry Fees: Non-members 1st $35, 2nd $20, additional $15
Members 1st $25, 2nd $20, additional $15
Max 102dB for air-cooled bikes and 98dB for water-cooled.
Hosted by the Tieton Highlanders Vintage Motocross Club at Pomeroy Memorial Motocross Track , 18831 Summitview Rd, Tieton, Washington 98947 Phone (903) 884-8620
Photo by Kristi Johansen